EIM provides quality educational opportunities focused on effective inventory management and inventory control.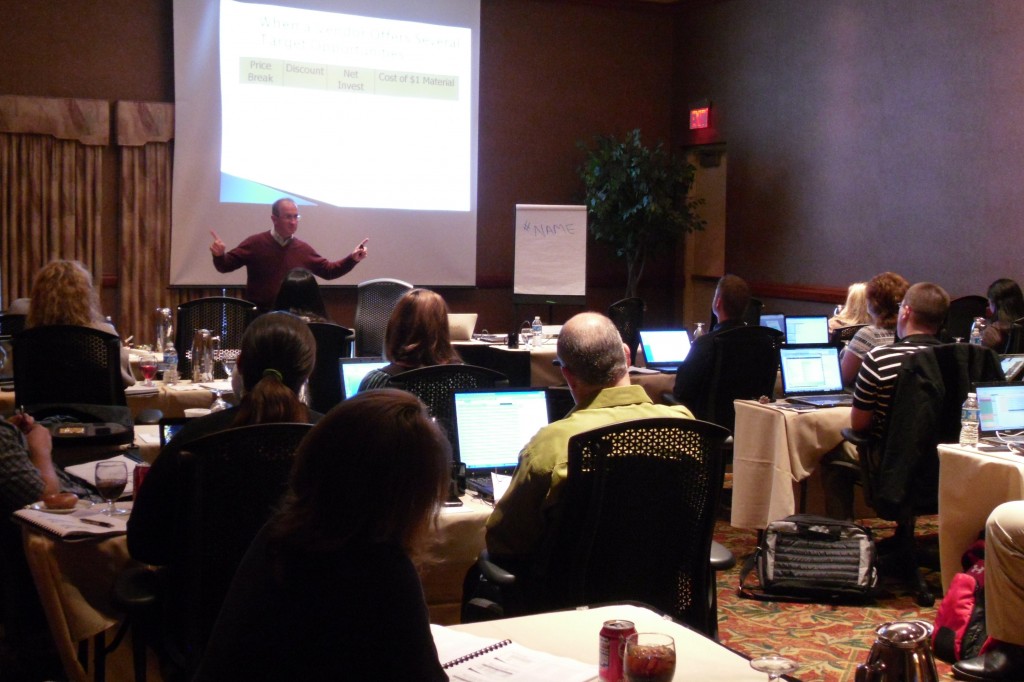 Our resident American Productivity and Quality Center "Subject Matter Expert", Jon Schreibfeder, is the featured speaker / instructor and the main instructor for all our seminars / workshops. Jon is also available to address your organization and conduct any of the following NASBA CPE-registered courses:
The Two-Day Executive Workshop (14 hours)
Advanced Forecasting (14 hours)
Cycle Counting Workshop (3 or 7 hours)
The Two-Day Effective Inventory Management Seminar (14 hours)
The One-Day Effective Inventory Management Seminar (7 hours)
((Please contact us for information about any of our educational opportunities.
Upcoming Educational Opportunities
Date: October 26,27, 2020

The March 23-24 event has been rescheduled to October 26-27, 2020 due to the Coronavirus (COVID-19) restrictions!

 
Location:  Hilton DFW Lakes Executive Conference Center, 1800 Highway 26E, Grapevine, TX  76051
Instructor:  Jon Schreibfeder
Agenda: EIM Workshop – AGENDA
CPE Credits:  14 CPE
REGISTER ONLINE NOW:   Confirms your spot; we will contact you for details
Date: March 25, 2020 

The March 25 event has been rescheduled to October 28, 2020 due to the Coronavirus (COVID-19) restrictions!

Location:  Hilton DFW Lakes Executive Conference Center, 1800 Highway 26E, Grapevine, TX  76051
Instructor:  Jon Schreibfeder
Agenda: EIM Inventory Control – AGENDA
CPE Credits:  7 CPE